Offshore, oil and gas solutions
Built for Extreme Conditions, Backed by Expertise
Streamlined Operations, Less Overhead
The offshore oil and gas sector demands robust, reliable equipment and rapid-response services to navigate its uniquely challenging operational environment. At SH Group, we offer specialised solutions that meet and sometimes exceed the industry's high standards.
Fast Response: Real-time support for handling purchases, effective planning, and expedited delivery of class-approved parts.
Unified Service Model: One point of contact for all service-related queries, from inspection to repair, including certificate delivery.
Efficiency in Coordination: Our history and know-how translate to effective planning and reduced operational expenses for you.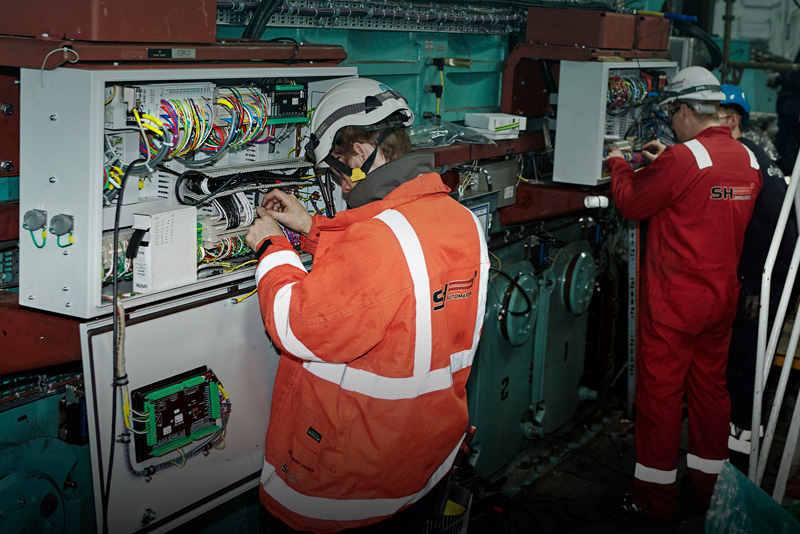 Specialised Equipment for Offshore Operations
Our meticulously engineered winches, A-Frames, lifting, and handling systems are custom-designed to suit semi-submersibles, drill ships, offshore platforms, and jack-up rigs. Backed by our decades of experience, these products can withstand the harshest offshore conditions and comply with rigorous industry certifications.
Marine and Offshore Cranes
SH Group provides service and maintenance to offshore cranes all over the world. We are trained and qualified to inspect, maintain and repair all types and brands of offshore cranes. SH Group performs Mandatory 1 and 5 years surveys and load tests.
SH Group holds five B-1 certificates issued by the Norwegian Maritime Authority. This qualifies a person to carry out design/construction, calculations, inspection, testing and certification of deck cranes on mobile offshore units or components thereof.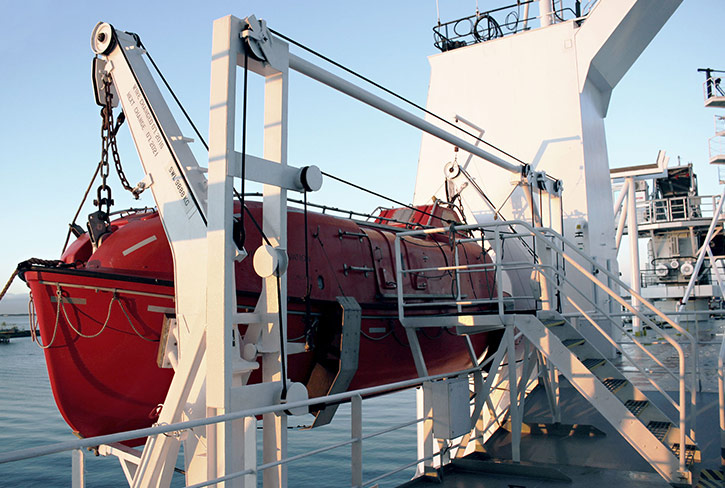 Life-Saving Appliances – LSA
Our project managers all have relevant backgrounds from Offshore, Marine and Wind industries. That allows us to select the right person on the job, often acting as your single point of contact.
We have performed and issued more than 1700 certifications since 2013, and consider ourselves a full-service provider. We understand the importance of avoiding delays, so if faults are found we are able to quickly assess and repair essential equipment quickly and with minimal inconvenience for you as a client. 
SH Group is certified by Cralog to perform annual and 5 yearly inspections with load tests on Davits and cranes. Cralog is approved by the Danish maritime authority and several classification companies.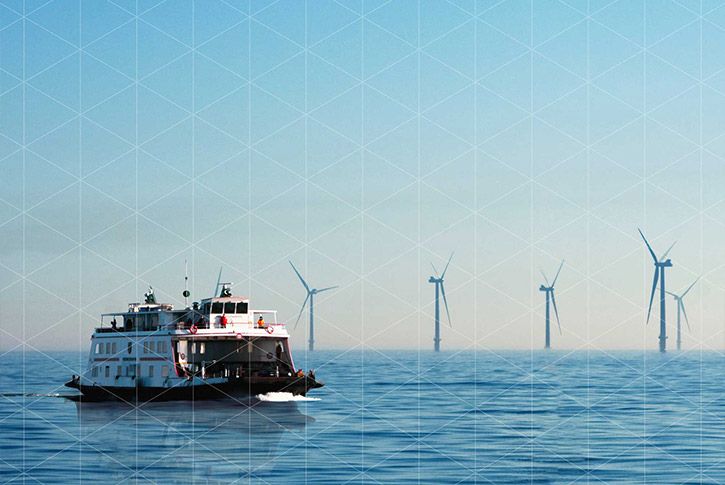 Renewables
SHG Energy offers customised turnkey solutions that take the hassle out of marine electrification.
Eship™: We handle retrofit electrification projects for your vessels, taking responsibility for all aspects of identification, design, installation, and deployment
Shore Power™: We deliver onshore power supply solutions and charging systems for any port and vessel type
Containerised battery and fuel cell solutions: We deliver battery and fuel cell solutions sized to your requirements