RO-RO and RO-PAX | On-site repairs that keep your vessel on time
Looking for green solutions for transport vessels? SH group have developed a product portfolio for electric and hybrid propulsion.
Keeping your RORO and ROPAX vessels on schedule is always very important, so maintaining your equipment to maintain fast loading and unloading is paramount. We are flexible and can assist with an array of services to do just that. We handle everything related to steelworks, hydraulic work, electrical & automation.
It might be an idea to upgrade your existing gear to achieve faster, better or safer operations. We have a complete production setup with our skilled engineers and manufacturers who understand the industry and know that a one-type-fits-all is seldom the case; we can customise handling equipment to any specification.

RO-RO and RO-PAX services
Examples of Steelworks performed
AFT ramp – Fingerflaps repair, alignment and reinforcement
AFT ramp – Renewal of locking devices
Installation of extra fishbones
Replacement of corroded steel structure in ballast tanks
Ventilation doors
Examples of mechanical work performed
On-site dismantling of thruster motor
Ballast water treatment system and piping
Overhaul of thruster motor
Change of bearings on a side-hinged ramp covers
Repair of the main hinge on the aft ramp and change of bearing
Change of main cylinder bearings on the aft ramp
Scrubber installation
Examples of hydraulic work performed
Replacement of the hydraulic cylinder on the folding ramp
Delivery of new class-approved hydraulic cylinder
Prefabrication, upgrade and overhaul of hydraulic installation
Examples of electrical and automation work
Inspection and faultfinding on generators and electrical motors
Aligning generators with laser technology
Cleaning and overhaul of electrical components
Circuit breaker and switchboard service
Life-Saving Appliances – LSA
Our project managers have relevant backgrounds from the Offshore, Marine and Wind industries. That allows us to select the right person on the job, often acting as your single point of contact.
We have performed and issued more than 1700 certifications since 2013 and consider ourselves a full-service provider. We understand the importance of avoiding delays, so if faults are found, we can quickly assess and repair essential equipment quickly and with minimal inconvenience for you as a client.
SH Group is certified by Cralog to perform annual and five-yearly inspections with load tests on Davits and cranes. Cralog is approved by the Danish maritime authority and several classification companies.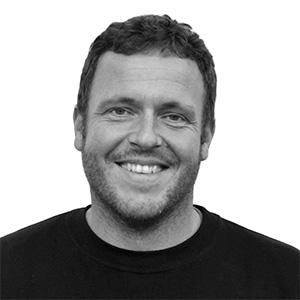 Let's get in touch
Christian Thiesen
Head of Service Projects
Tel: +45 2249 4976
Mail: cth@shgroup.dk