Containerised battery and fuel cell solutions
Combine the need for electricity with the need for operational flexibility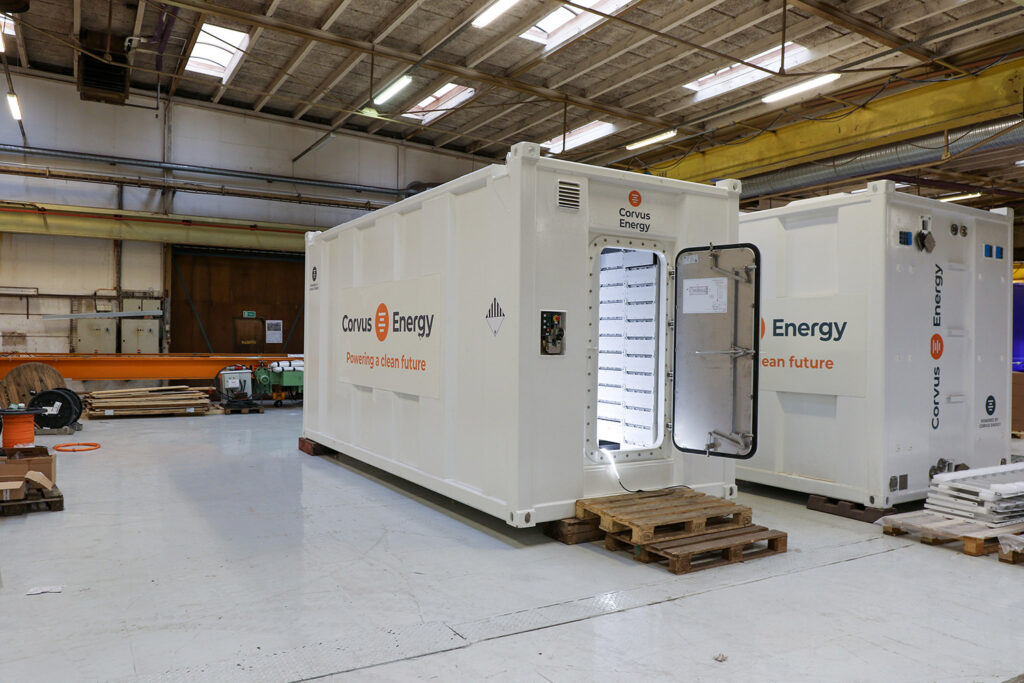 Wide customisation options
We can design and build containerised solutions to comply with a wide range of requirements. You have the option of supplying power sources yourself, leaving it to us to design fire safety, gas detection, HVAC, lighting, connectivity, and management systems. Our solutions are designed to the highest safety standards for fast class approval. Contact us for a talk about your requirements!
With our containerised battery and fuel cell solutions, you can reap the benefits of electrification in a solution that is easier to install and redeploy as needed. Power sources are sized to your requirements and mounted in class-type approved containers.
We partner with leading battery and fuel cell vendors to design a class-appraoved solution that fulfils your requirements, whether you are looking to use peak shaving, charge your onboard systems from a shore connection, or any other marine electrification application.
Container size: 10' – 20' (option A60 insulation)
Power rating: 746 kWh (10') or 1,491 kWh (20')
Includes water mist fire safety, gas detection, and short circuit protection
Fill out form to get complete datasheet
Contanarized battery room – Trucktrailer 20´
Container size: 20' (A60 insulation)
Power rating: 1100 Kwh
Inverter type: By request
Including Fire Fighting system, water mist, ventilation, cooling, cable connection